• Free O2 SIM Card + Priority Moments freebies & offers

Request your free O2 PAYG SIM card. Choose from a range of tariffs depending on what suits your usage. With the Pay & Go Go Go tariff, you get 75 minutes, 500 texts and 100MB of data for only £10 a month. Then after 3 months, everything doubles, still for only £10! Plus, as an O2 customer you can get access to great freebies and offers with O2 Priority Moments, if you have a smartphone or web enabled mobile. There's also O2 Rewards that gives you up to 10% of your credit back every three months.
• 3 issues of Digital SLR Photography for £1 + Free Lens Cleaner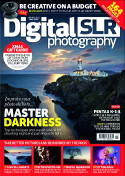 Trial 3 issues of Digital SLR Photography Magazine for just £1 by Direct Debit. That's just 33p per issue, instead of the usual price of £3.99 at the newsagent! Plus, you will be sent a free Lens Cleaning Pen as a gift. Lens Cleaning Pens usually retail for between £5 - £10, and are great for cleaning the lens on your smartphone, camera or camcorder. After your 3 trial issues, your subscription will continue at £21.49 every 6 issue. However, you can cancel at any time during your 3 introductory issues and pay no more than the £1 already debited. The 3 issues and free gift are yours to keep whatever you decide.