• Get Paid for your Opinion at Valued Opinions

Give your opinion on a range of subjects at Valued Opinions and they'll reward you handsomely for it. For every paid survey you complete you can expect to earn up to £5. Once you have £10.00 of credit, you can claim reward vouchers to spend at retailers such as Amazon.co.uk, Wow HD, Marks & Spencer, Argos, Sainsburys, Boots, John Lewis & more. They have over 450,000 members in the UK earning rewards.
• 3 virtually free issues of GQ Magazine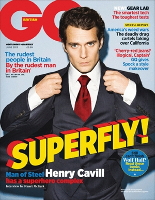 GQ is the ultimate men's lifestyle guide. Claim 3 trial issues for the insane price of just £1. It normally costs £3.99 for just 1 issue at the newsagent, which means this offer is worth £11.97. It probably costs them more than £1 in postage to mail you the 3 issues, so in our eyes this is virtually a freebie. You can cancel at any time during your 3 introductory issues and pay no more than the £1 already debited. The 3 issues are yours to keep whatever you decide.