• Two free Graze healthy snack boxes

Graze handpick your very own healthy snack box and post it straight to you (at work or home). Choose from over 100 tasty natural nibbles. What's more, your first box and your fifth box are free of charge. You need a credit or debit card to sign up as this is an ongoing subscription service but you are not charged for your first free box and you can cancel the service any time, even after receiving your first free box. If you choose to continue your subscription beyond the first box, your fifth box is also free of charge.
• 3 virtually free issues of GQ Magazine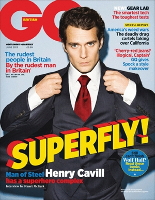 GQ is the ultimate men's lifestyle guide. Claim 3 trial issues for the insane price of just £1. It normally costs £3.99 for just 1 issue at the newsagent, which means this offer is worth £11.97. It probably costs them more than £1 in postage to mail you the 3 issues, so in our eyes this is virtually a freebie. You can cancel at any time during your 3 introductory issues and pay no more than the £1 already debited. The 3 issues are yours to keep whatever you decide.